In late January 2009, some twenty years after it's last eruption, Mt. Redoubt, one of many active volcanos in Alaska, rumbled back to life. By mid March the volcano became very active, with as many as half a dozen eruptions in a single day, sending trace amounts of ash across Southcentral Alaska. It is quite a sight to see, Mt. Redoubt standing over 10,000 feet high along the west side of Cook Inlet, with a plume rising as high as 50,000 feet reminding us that the earth is a life force in itself.
Join us this summer and experience an active volcano up close and personal, but of course from a safe distance as well. Fly with one of our experience, local, professional flightseeing pilots who know this area intimately, and are fully aware of all necessary safety precautions ensuring you a wonderful experience.
Flights depart daily, morning & afternoon, solely depending on the weather. Cost for adults is $299.00/person and for children is $199.00/person plus sales tax. Send a Reservation Request today to book a flightseeing trip to see Mt. Redoubt Volcano!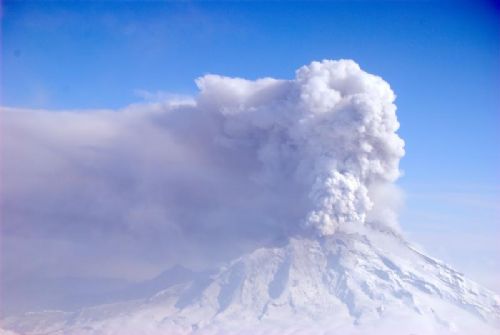 Other flightseeing trips are available as well, whether your focus is on the glaciers of the nearby Harding Ice Field or Brown Bear viewing from the western shores of Cook Inlet at the base of Mt. Redoubt. Exhilerating excitement await. For more information email This email address is being protected from spambots. You need JavaScript enabled to view it. or call 907-262-1717.